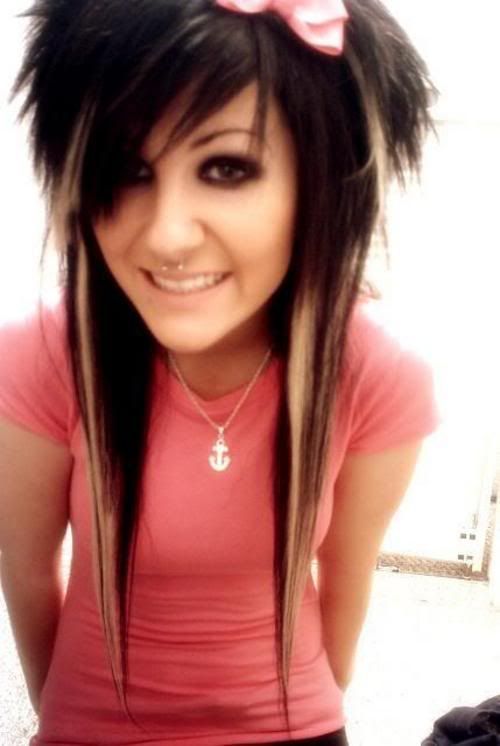 Long Hair - Emo hairstyles
Nowadays Emo hairstyles are becoming very popular. Why do people want to adopt this haircut? My Chemical Romance and Green Day have sent the message that these new styles are the new fashion.


These styles are more common on TV, streets and everywhere else you might see. Nowadays more teenagers want to be independent and the emo haircut expresses the freedom. The emo haircut allows girls or boys to shape their hair in any way they want. These types of haircut will never go wrong because they represent a person's personality. The emo hairstyle is considered more sexy, attractive, cool and cute.


Emo girls and emo boys want to be unique and independent. They use these hairstyles to express their individuality and self-expression. They don't like all the conventional hair cut they can get in saloons. They feel those are boring. They just pick up some dye, a pair of scissors and razor and do up their Emo hairstyles.

You can do Emo hair cut by yourself, or by your friends, or by your family. Just cut the dyed hair all over in different shapes. The hair in the front usually is longer to hide the face. For a weird looking hair cut, razor it in the back to have it spiky with the longer bangs. Have some uneven pieces framing the face. Add some hair glue to the bangs in front to make them straight and stiff. Add some gel to the back of your hair to make it stand straight out.



Long Hair - Emo hairstyles